Hello lovelies! The lovely Sam of Glam With Sam invited me to do this tag. Thanks again Sam for sneaking me in! 🙂 These are my top beauty tools for everyday use. Check out Sam's post here!
Rules:
-Tag up to 5 people & let them know you tagged them.
-List what you want. If you got three things that are unbelievable or twenty… Don't care, just share.
-Cannot be actual makeup, skin care, or hair care products – just the tools/gadgets you use
1. Beauty Blender
I love using this the most under my eyes for blending concealer. I just dampen it a little and it makes blending out concealer much easier, and helps absorb any excess to prevent creasing.
2. Spoolie
I love using this ELF spoolie (only $1!) to blend out product after filling in my eyebrows. It definitely helps it look a little more natural. Without it, my eyebrows would look all scribbled on haha.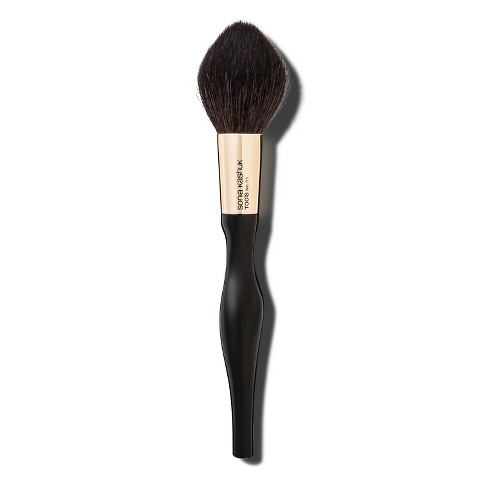 3. Fluffy Powder Brush
I'm sure we all have one of these somewhere in our brush collection. I don't have the Sonia Kashuk one but one from a Costco brush set that I got years ago (I couldn't find a picture online). It lost its shape and became giant, but I love using it for bronzer. Since the brush is so big and fluffy and I bronze large areas of my face, I'm able to finish fairly quickly. It's also easy to manipulate the shape of the brush by squeezing it if I want to get in the hollows of my cheeks.
4. Flat Top Kabuki brush
I do have the Sigma F80 as well as a more generic brand in the same style, and they are both great for buffing out foundation. I also love using it for powder foundation because it helps add coverage since the brush is so dense.
5. Conair Curling Wand
This is my favorite tool for curling my hair. It heats up really fast and is very easy to use. It creates tight, effortless curls very quickly. I find I'm able to curl my hair much faster compared to any other curling tool I have. The other curling irons I have are the kind with clamps, which I constantly get my hair caught in lol. So the curling wand I think is a little more fool proof for people like me who aren't the best with styling tools.
I Tag:
Sober Ramblings of Life and Makeup
That's it guys and gals, my must have beauty tools. Thank you again for tagging me Sam! And as always, thank you so much for reading! 🙂
xo Sandy